What to expect from Home Pro inspection process
A detailed 5 page report that breaks down all elements in the home from fungi, allergen, and mold toxins (Black Mold).
Our labs will also include a page that will explain how these toxins affect your health for Doctor purposes, this will allow medical doctors or an allergen specialist to understand and prescribe correct medications in a timely manner.
Lastly, we will sit down and go over in detail how to resolve the issues.
DOWNLOAD A SAMPLE MOLD TESTING REPORT
Remediation
There are many levels of remediation.  Let us evaluate the level of toxins you may be confronted with along with the many forms of allergens, fungi, and common molds that can be remediated quickly and effectively at low cost with correct chemical treatment. Our remediation process is 100% backed by a full Air Quality test to confirm the treatment!
Please call our offices to learn more about our services.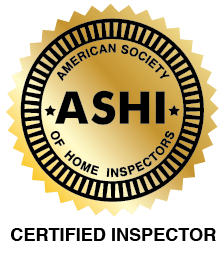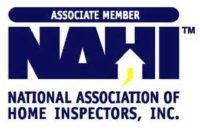 Our Licensed Mold Assessment Consultants are trained, experienced, and knowledgeable professionals. They have completed 1,000's of water damage inspections and mold inspection assessments. One of the primary goals of Mold Inspection is to promote environmental well-being and human health and safety in indoor living spaces.

Our mold inspections and house mold testing services involve the use of our extensive knowledge of mold and mildew (black mold, black toxic mold, Stachybotrys, and other molds) and the conditions conducive to home mold growth as well as building construction, air flows, building materials, and heating ventilation and air-conditioning systems.  We perform commercial and residential mold inspections and mold testing with the following goals:
Test for Mold – Determine mold types present and airborne concentration levels (Most people want to know what they are breathing)
Locate and detect hidden mold growth, including black  toxic mold
Locate the source or cause of home mold growth or mildew
Locate hidden water intrusion sources and moisture issues which may be causing or contributing to indoor mold growth or black mold growth
Detect and locate plumbing leaks
Inspect and assess water damage
Inspect and assess black mold contamination and black mold exposure
Inspect and assess mold contamination in HVAC systems and ductwork
Assess the issues discovered thoroughly enough to provide our clients with good information and recommendations as to the cause(s) of the mold contamination and the possible remedies
Collect air and/or surface mold samples, as needed, to determine types of home molds present and the black mold exposure levels or mold concentration levels
Accurate licensed mold laboratory result interpretation
Our comprehensive Residential Mold Inspection Services may include:


Black Mold Exposure Assessment
Moisture Intrusion Investigation
HVAC (Air-Conditioning Systems and Ductwork) Mold Inspection and Mold Testing
Water Damage Inspection and Evaluation (for repair or insurance)
Leak Detection Investigation
Microbiological and Bioaerosol Testing
Bulk, Swab or Surface, and Airborne Mold Testing
Moisture Testing of Building Materials
Indoor Air Quality Evaluation and Testing
Preparing Scope of Work Reports and Mold Remediation Protocols
Contents Restoration Assessments and Scopes of Work
Post Mold Remediation Clearance Inspections and Testing
YOUR SAFETY. YOUR HEALTH
Nothing is more important than making sure your home is the safest and healthiest place for you and your family.
That's why learning about toxic mold syndrome is so important.
Once you have learned about the possible health hazards of mold making a plan of action to prevent mold, or solve existing mold problems is much easier. There's a lot of misinformation and confusion about mold out there, so be sure to prepare yourself with the best knowledge before going forward.
It's not always clear just how a mold can be toxic, and although science is still revealing facts about how molds affect our health one thing is clear; certain molds are more dangerous than others. Always work towards identifying a mold first so that you know just how to treat the issue!
INDEPENDENT LAB RESULTS
Microbiologist-Certified Mold Inspection Reports Delivered Within 2 Business Days!
WHAT OUR FANTASTIC CLIENTS SAY
"Let me say that this company is completely awesome! We called Mark in after seeing mold through out our house. After trying to file with our homeowners insurance (after a leak caused the mold) they denied to pay out. Mark has been there every step of the way and went above and beyond to help us get the issues fixed. Theres no one word to express the appreciation for what he has done for our family!"
R and B Hayes
R and B Hayes